Ascending from War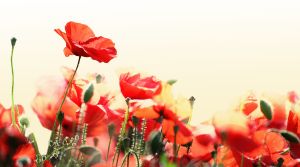 A surprisingly sanguine selection from the First World War era by five masters.
First Satie, and the joyfully surreal spin of his 1917 ballet music, Parade. Then Debussy's Berceuse héroïque and Vaughan Williams' The Lark Ascending, representing the beautiful in the face of the bad. The concert ends with a post-war footnote from Ravel. The world having fallen apart, he unravels the waltz in his masterpiece of deconstruction, La Valse.
Jenny Wollerman (sop), Andrew Beer (vln), Auckland Philharmonia/Eckehard Stier
With poems by Jessie Pope, Rupert Brooke, Wilfred Owen, Robert Graves and Dietrich Soakai read by veteran actor George Henare and two secondary school student performers selected by audition, Liam Hughes of Northcote College and Rachel Roberts of St Cuthbert's College
SATIE: Parade; DEBUSSY: Berceuse héroïque; VAUGHAN WILLIAMS: The Lark Ascending; RAVEL: La Valse
Listen to Eckehard Stier discussing the Remembering WWI series on Upbeat.
Recorded in the Auckland Town Hall by Radio New Zealand