Saturday, 3 January 2015

Listen to three programmes presented by Norman Meehan surveying the career of USA jazz pianist, composer and band leader Chick Corea (June 12, 1941 – February 9, 2021).
The American musician's career spanned more than five decades. His last album was released in 2020. Corea is the fourth most nominated artist in the Grammy awards' history with 65 nominations, winning 23 times.
Corea played with Miles Davis in the late 1960s and his own group, Return to Forever, were at the forefront of the jazz fusion movement. He was also known around the world for his work as a composer with hits like Spain and 500 Miles High.
In an interview with the BBC in November 2020, Corea said he had spent lockdown taking on new projects and was looking forward to playing in front of a live audience again.
In a message left for his fans prior to his death in February 2021, Corea said: "It is my hope that those who have an inkling to play, write, perform or otherwise, do so. If not for yourself then for the rest of us.
"It's not that the world needs more artists, it's also a lot of fun," he said.
- BBC
Chick Corea: Part 1 - Performer
Norman Meehan looks at Chick Corea's early work as an accompanist to some of the jazz luminaries of the 1960s including Miles Davis and Stan Getz and suggests how his experiences in these bands contributed to the very wide range of musical styles his subsequent work as a pianist has traversed.
Music Details Pt 1
COREA: Dear Alice - Chick Corea (pno) (Polygram 519 799)
SILVER: Moon Rays - Horace Silver (pno) (Blue Note 8 56583)
GIBBS: Sweet Rain - Stan Getz (tenor sax) (Sony 815 054)
COREA: Matrix - Chick Corea (pno) (Toshiba EMI TOCJ 5959)
DAVIS: Milestones - Miles Davis (tpt) (Columbia 41853)
DAVIS: Spanish Key - Miles Davis (tpt) (Columbia G2K 40577)
COREA: 500 Miles High - Chick Corea (pno) (Polydor P2 27148)
COREA: Crystal Silence - Chick Corea (pno), Gary Burton (vibes) (ECM 1024)
COREA: Hymn of the 7th galaxy - Return to Forever (Polydor 825 336)
COREA: The Woods - Chick Corea (pno) (Polygram 519 799)
COREA: Song for Sally - Chick Corea (pno) (ECM 1014)
ELLINGTON: Sophisticated Lady - Chick Corea Akoustic Band (GRP GR-9627)
Part 2 - Composer
Chick Corea's compositional ambition has seen him write for solo piano, for duos, for small and large jazz groups and for chamber music groups of various sizes; music that presenter Norman Meehan describes as ranging from sombre to irrepressibly joyful.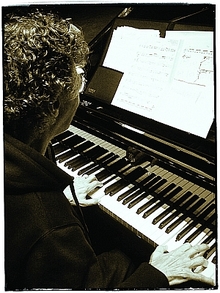 Music Details Pt 2
COREA: Morning Sprite - Chick Corea (pno) (GRP GR-9627)
COREA: Children's Songs Nos 3 and 12 - Chick Corea (pno) (ECM 1267)
COREA: Trio for Flute, Bassoon and Piano' - Chick Corea (pno) (Atlantic 7567 81304)
COREA: Overture, from Lyric Suite - Chick Corea (pno) (Sourced from itunes)
COREA: Africa, from the Continents - Chick Corea (pno) (DG B0016441)
COREA: The One Step - Chick Corea (pno) (Polygram 849 071)
COREA: Spain - Chick Corea (pno) (Polydor P2 27148)
Photo: Andrew Elliott (Chick Corea Productions)
Part 3 - Band Leader
Pianist and composer Chick Corea has been leading bands since the late 1960s and, reflecting Corea's own very eclectic musical journey, those groups have covered an impressively diverse range of musical bases. Norman Meehan plays us music from the Elektric Band, the Akoustic Band, Return to Forever and his latest group The Vigil.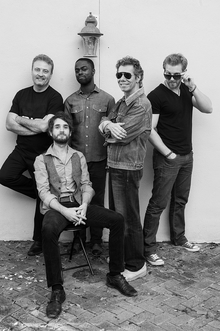 Music Details Part 3
COREA: North Africa, from The Ultimate Adventure - Chick Corea (pno) (Stretch SCD 9045)
COREA: Sometime Ago - Return to Forever (ECM 1022)
COREA: The Romantic Warrior, from Romantic Warrior - Chick Corea (pno) (Columbia 88319)
COREA: Do you Ever, from Musimagic - Chick Corea (pno) (Columbia 88319)
COREA: Side Walk - Elektric Band (GRP GRD 9535)
COREA: Got a Match? - Elektric Band (GRP GRD 9535)
COREA: Morning Sprite - Chick Corea (pno) (GRP GR-9627)
COREA: Dreamless, from Origin, Live at the Blue Note - Chick Corea (pno) (Stretch SCD 9018)
COREA: The Disguise - Five Peace Band (Concord 31397)
COREA: Portals to Forever - Chick Corea (pno) (Stretch CJA 34578)
Photo: Chick Corea & The Vigil. (Chick Corea Productions)