Navigation for Station navigation
Charlotte Wilson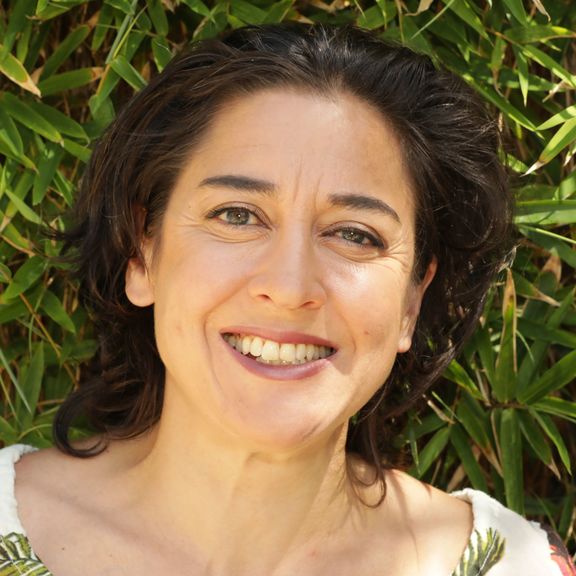 Charlotte joined RNZ Concert in 1999, and presented 'Upbeat' for some years before having a rush of blood to the head and leaving for the UK. There she found work presenting weekend breakfasts for BBC Radio 3 and sending radio programmes home for broadcast, before she realised that she would rather send herself home for broadcast, jumped on a plane back to NZ and refused to leave.
She has the world's most travelled cats.
With a background steeped in classical tradition, fine art as well as music, she is also passionate about new music and was part of the beginnings of Sound Lounge in 2004 – all music was new music once!
Apart from radio, she paints a bit, gets out into nature a bit, and goes running not quite enough. Her most treasured possessions are her Bechstein grand piano and her sunshine-yellow Ducati 748.
Search results for Charlotte Wilson
Performed by NZTrio at their 'Origins' concert, Auckland Concert Chamber, 5 July 2020 Audio

Hundreds of people have gathered on parliament grounds for an RNZ Concert Birthday Bash.

It is 87 years since RNZ Concert was first established - and musicians from around the country brought their… Video, Audio

Four day working week advocate, Charlotte Lockhart, talks about how productivity is impacted by cutting down hours worked each week. Audio

David Long talks about his many and varied projects

David Long talks with Charlotte Wilson about his work for film, television, classic bands like The Muttonbirds and activities with The Labcoats and as Lilburn composer-in-residence.

On Christmas Day, 1959, Douglas Lilburn moved into 22 Ascot Terrace, Thorndon, Wellington - just a stone's throw from where he had been living on Tinakori Road, right opposite the Botanical Gardens… Audio, Gallery

Despite facing 18 inquiries over the last 30 years, hundreds of families say investigations into the department of Oranga Tamariki, formerly known as CYFS, do not go far enough. Audio

A small Southland town is gearing up for an influx of tourists, but some locals are concerned there is a lack of infrastructure to handle the numbers.

The rural town of Tuatapere is home of the… Audio

Everyday this week we're sharing the stories of New Zealanders who've found themselves campaigning for life-saving medications, in the hopes Pharmac will fund it. Many of them say they wouldn't have… Video, Audio

Music for String Quartet is is an excellent new collection of Lyell Cresswell's quartets from the 1980s to the early 2000s performed by Scotland's Red Note Ensemble.

A Iraqi refugee says his family has had to endure cold and damp living conditions in Dunedin because they weren't provided a full picture of the home they were moving into. Video, Audio

Performed by NZTrio in Q Loft Theatre, 25 September 2018. Audio

Jacqui Dark and Benjamin Northey talk to Charlotte Wilson about how they celebrate Christmas. Audio