The Loblolly Boy by James Norcliffe
Read by Dick Weir
For as long as Michael can remember, he has lived in the Great House - a home for abandoned children, its gardens surrounded by high walls. One day he meets a boy all in green (rather like Peter Pan) who can fly and is invisible to most people. Michael is keen to be free of his miserable life and changes places with this Loblolly Boy. But the price of freedom is high...
He has no home and has lost the ability to eat, drink and connect with others. He discovers however that he can be seen by certain Sensitives, like the twin sisters he becomes very close to. When he is hunted by a Collector who entraps him, the girls rescue him and he finds that in fact they are his real sisters. To get back to live with them as a human he will need to swap with another unhappy boy who will then become a Loblolly Boy. For ages 10+
The Loblolly Boy won the NZ Post Junior Fiction Award in 2010.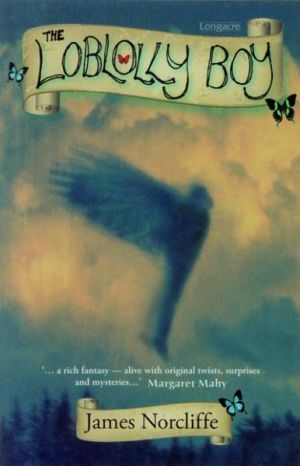 (Published by Longacre - ISBN: 9781877460258)
James Norcliffe is a Christchurch-based, award-winning poet with six collections published, and five novels for young adults. The Assassin of Gleam won the Sir Julius Vogel Award for the best New Zealand fantasy novel of 2006, and was shortlisted for the Esther Glen Award.
Adapted for radio by Murray Reece. Produced by Prue Langbein and engineered by Darryl Stack for RNZ