Josefa and the Vu by Tulia Thompson
Read by Madeleine Sami
When Josefa is met by a giant mysterious warrior claiming to be an ancestral guardian spirit, everything gets chaotic. Meanwhile Jack Bucksworth, the school bully, has stolen his family's sacred tabua and to get it back, Josefa and his friend Ming must embark on a terrifying adventure involving dangerous cliffs, cheeky brothers and eerie laughter. For ages 9-12 years.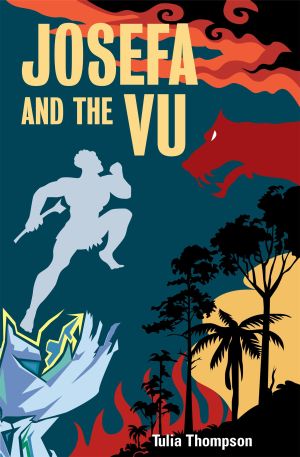 Published by Huia Books
ISBN: 978-186969-3008
Tulia Thompson is a New Zealand-born woman of Fijian, Tongan and Pakeha descent, currently working on her doctoral thesis. Tulia was taught by Albert Wendt and Witi Ihimaera in the 1998 Creative Writing course at Auckland University. In 2005 she was the winner of the Huia/Spasifik short story competition.
Produced by Jason Te Kare and engineered by Ian Gordon for Radio New Zealand.