Iris's Ukulele by Kathy Taylor
Read by Phoebe Hurst
Iris and her ukulele plus friend Sidney enter the local talent quest as Masters of the Musical Universe! For ages 7 to 12.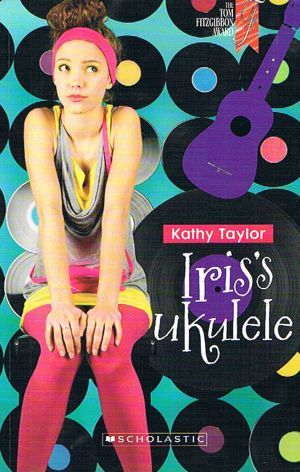 Published by Scholastic
ISBN: 9781775430544
Kathy Taylor lives in Wellington with her family and has wanted to be an author ever since she entered a writing competition sponsored by an ice-cream company. She completed Iris's Ukulele while on the Whitireia NZ Polytechnic writing course and it won the Tom Fitzgibbon Award for a previously unpublished writer in 2011.
Phoebe Hurst graduated from Toi Whakaari in 2011 and writes 'Underneath my three years of sensible actor training, lies a true ham at heart.' She has performed in a variety of theatre and musical roles and is member of a band in Wellington.
Produced by Prue Langbein and engineered by Matt Thomson for Radio New Zealand