Vance Fontaine – Command Performance
The life and times of Kiwi crooner Vance Fontaine, told in improvised musical storytelling before a live audience.
With the help of audience suggestions, master improvisers Vance and his band create songs and stories on the spot, and tie it all together into a biographic retrospective. If you can imagine it, it happened to the Vance, and if you can name a musical style, Vance and The Peculiar Sensations can play it.
Improvised by Greg Ellis & his band The Peculiar Sensations
By Greg Ellis with The Peculiar Sensations - Tane Upjohn Beatson, Takumi Motokawa, Thomas P McGrath, Maitiu Whiting. An improvised stage musical revue based on thematic suggestions from the audience… Audio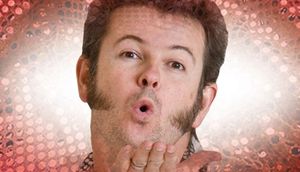 Cast: Greg Ellis with The Peculiar Sensations: Tane Upjohn-Beatson, Takumi Motokawa, Thomas P. McGrath, Matiu Whiting